52 MAN PICKUP
HOW MANY MEN DOES IT TAKE TO MAKE YOU A WOMAN?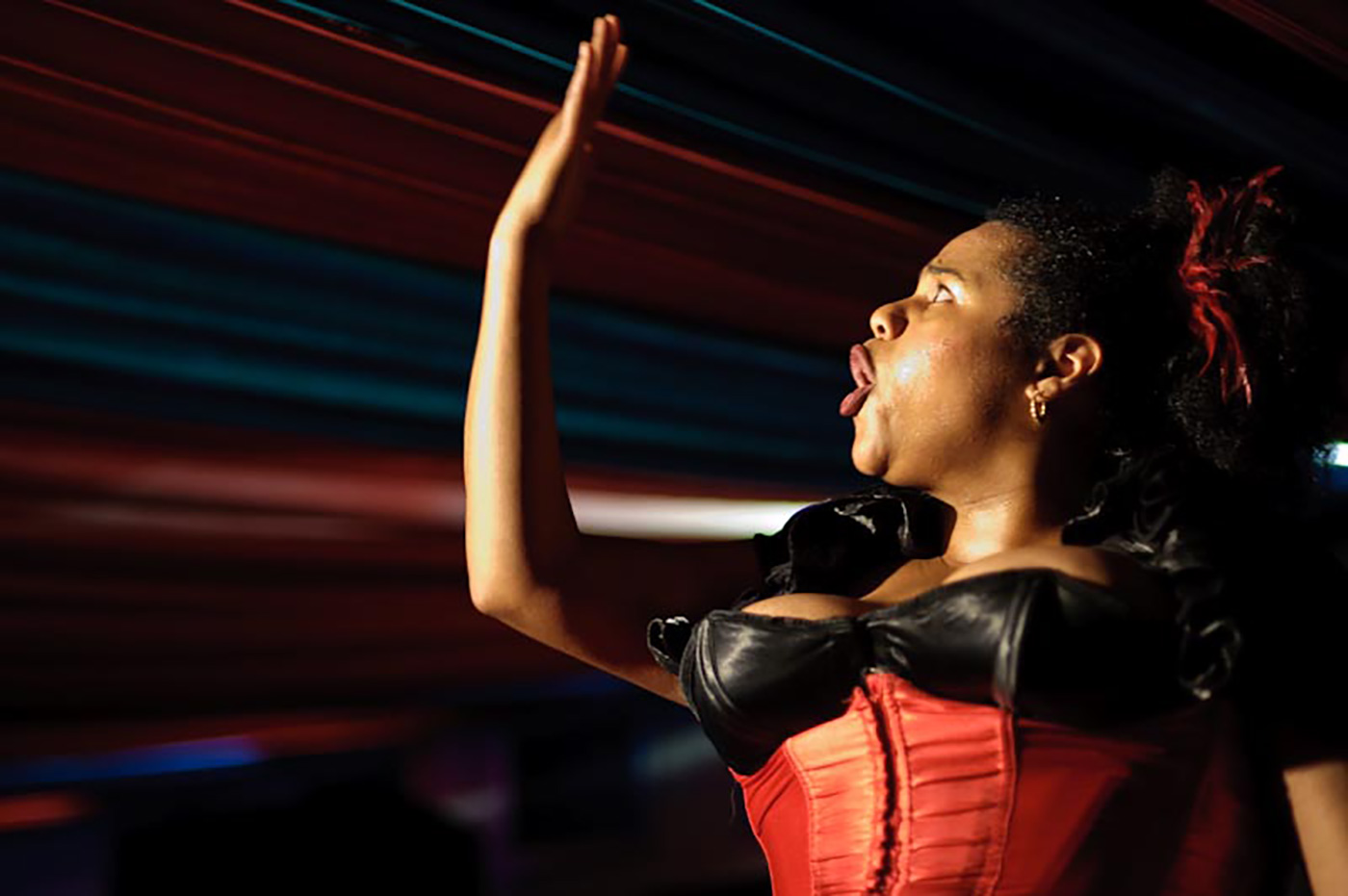 52 MAN PICKUP
—
How many men does it take to make you a woman? Alt-comedy diva and one of Huffington Post's "Favorite Female Comedians" Desiree Burch seeks to find out in 52 Man Pickup, a salacious evening of storytelling about sex and self-discovery. With hilarious stand-up, elegant storytelling and a dose of risk-taking and randomness, Desiree and the audience 'go fish' through these 52 hilariously true and unadulterated stories. Each card is a story of an encounter, a mystery of intimacy and a chance to win, lose or draw. Each deal is an encounter with the audience, a dance of taboo and human connection. Shuffling through feats of risk-taking and randomness, Desiree exposes what we reveal when we take off our clothes. Like a jazz master, Desiree mixes lush language, bold stage presence and epic perspective as she goes from virgin to veteran in the city that never sleeps… with the same person twice.
52 Man Pickup is the fourth in a repertoire of five full-length solo performances by Desiree Burch, which includes Tar Baby, Greatest Hits, Careless and The Sit-Down Show. Desiree began developing 52 Man Pickup in 2006 through her regular creation and performance in the New York Neo-Futurists' Too Much Light Makes the Baby Go Blind, and as an Artist-in-Residence and host/curator of SMUT at Galapagos Art Space.
52 Man Pickup is directed by Isaac Byrne and was originally produced by GLAAD Media Award winner Working Man's Clothes and the New York International Fringe Festival.
ISAAC BYRNE – DEVISING DIRECTOR
—
As a theater director, Isaac has worked Off Broadway in New York at DR2, ARS Nova, Joe's Pub @ The Public Theater, The Ohio Theater, La Mama, PS122, 59E59, and many other venues. He directed The Other Mozart by Sylvia Milo for the Cherry Lane Theater in NYC. He was the devising director for Desiree Burch's solo shows Tar Baby and 52 Man Pickup produced in Scotland, London, New Orleans, Hollywood, San Francisco, and NYC. He has directed the premieres of Bekah Brunstetter's To Nineveh, Green, Something True, and co-directed I Used To Write On Walls. Other directorial work includes Many Worlds, Arms and the Octopus, Fresh Kills, the cowboy is dying…, The New Normal, and True West. A founding member and Artistic Director of the award-winning Working Man's Clothes Productions, Isaac currently serves as the Artistic Director for THEATRE 4the PEOPLE.
DESIREE BURCH – WRITER & PERFORMER
—
Desiree is a writer, comedian actress and New York to London transplant. She received a Fringe First Award for new writing at the 2015 Edinburgh Festival Fringe and was shortlisted for an Amnesty International Freedom of Expression Award. Desiree is also the 2015 Funny Women Awards Stage Award Winner. She is a founding member of the New York Neo-Futurists, a performer in Young Jean Lee's Untitled Feminist Show and is the voice of former Mayor Pamela Winchell on the top-five podcast Welcome to Night Vale. She is a TEDx Speaker, Franklin Furnace Fund grant recipient and graduate of Yale University.